Published 5 Sep 2017 by General Manager (IHNZ)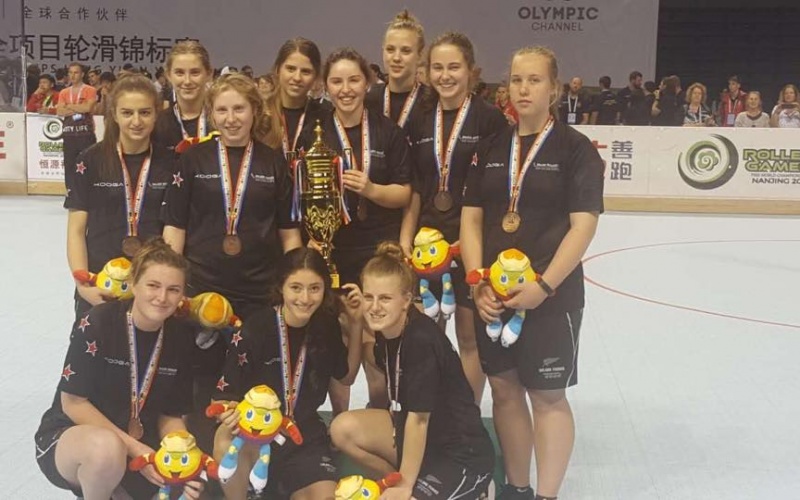 The New Zealand Junior Women's team coached by Hannah Shields, Assisted by Brad Ayers and Captained by Hannah Jensen made their mark in Nanjing on Sunday taking the bronze medal in a very tight and thrilling third place final winning in overtime with less than 2 minutes on the clock. The final result was 2-1 to New Zealand. The final for third place was played against Australia.
The previous day the official opening took place with Helen Murray (NZ Senior Women) leading the complete New Zealand contingent into the stadium. The codes from New Zealand include, Inline Hockey, Roller Hockey, Speed and Artistic skaters. Inline Hockey represented with three teams.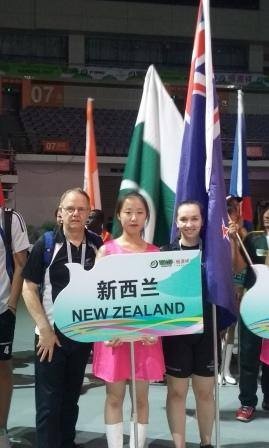 Helen Murray with Roger Boulcott ( President Skate New Zealand) at the World Roller Games Opening Ceremony, Nanjing China.
The Senior Women began their campaign on Sunday morning with games against Spain, followed by USA and today play China (Tuesday).
Results to date (These can be followed here)
Junior Women played nine games, with 5 wins and 3 losses.
TPE 3-2 (L)), AUS 9-1 (W), ITA 3-3 (T), IND 1-10 (W), TPE 1-4 (L), AUS 1-7 (W), ITA2-0 (L), IND 15-2 (W), AUS 2-1 (Win Bronze)TPE played ITA 1-2 winning Gold.
Junior Men finish in 12th place overall with some very close games coming away with a huge development experience for the future of our sport in NZ. They played seven games in total with two wins beating Australia and India. Final overall rankings are here.
Senior Women have played Spain 6-2 (L) and USA 0-11 (L) with China being played today.
The Junior Men and Women and officials left Nanjing on Monday.
FIRS have announced they will rebrand their organisation and be known as "WORLD SKATE".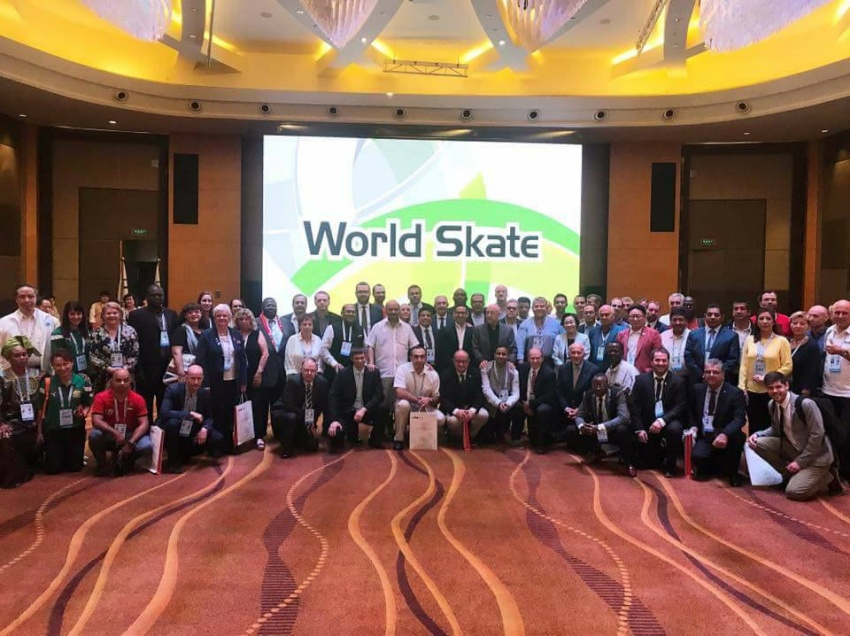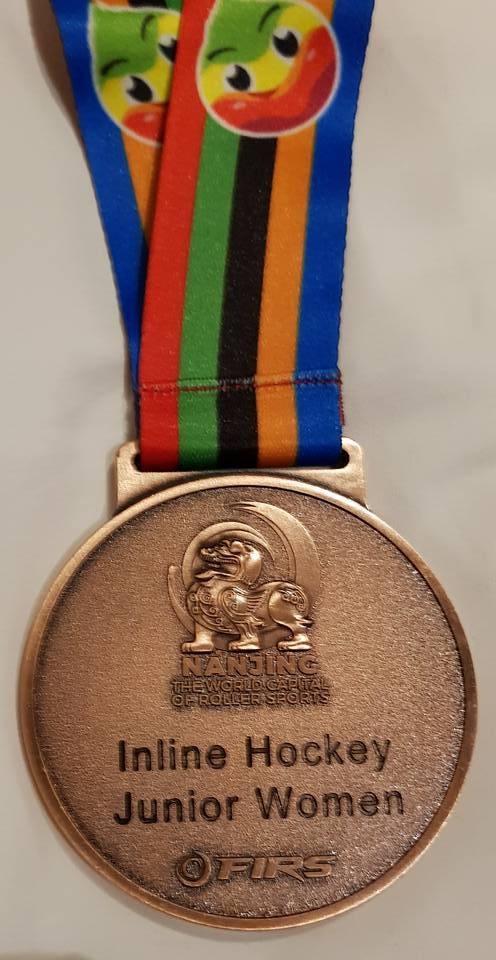 Click on an image to enlarge: