Published 15 Sep 2015 by Operations
National Championships will be staged by New Zealand Inline Hockey using the Hamilton Devils rink from September 26 to October 4th. Please find link to promo poster below. If you would like a hi-res version, please email nz.inline@gmail.com
Thanks to Nick Robertson for designing the 2015 poster.
2015 New Zealand Nationals Inline Hockey Championships Schedule
NATIONALS AND INTER REGIONALS PROMO POSTER
Link to previous post
SCOREBENCH AND REFEREE ASSISTANCE REQUESTED
Wendy McLean will coordinate the scorebench scheduling and Kane Taylor will be coordinating the referee roster. We need your help. This year we are asking for interested members to use the Scorebench and Referee Sign Up Form for Nationals - Linked here
It would be appreciated if you could complete as soon as possible.
There will be a celebration for the association's 20th anniversary year. This will take place on September 30 from midday to 3pm. Part of the proceedings will include an ALL STAR EXHIBITION game between a selected NZ Maori team and an NZ Allstars team.
More information will follow once details are finalised for other program activity.
Entry Forms are now available for team entries for the NZ Championships. Forms are required on or before September 1st.
Team Entry Spreadsheet - full names required
Nationals Block Schedule Draft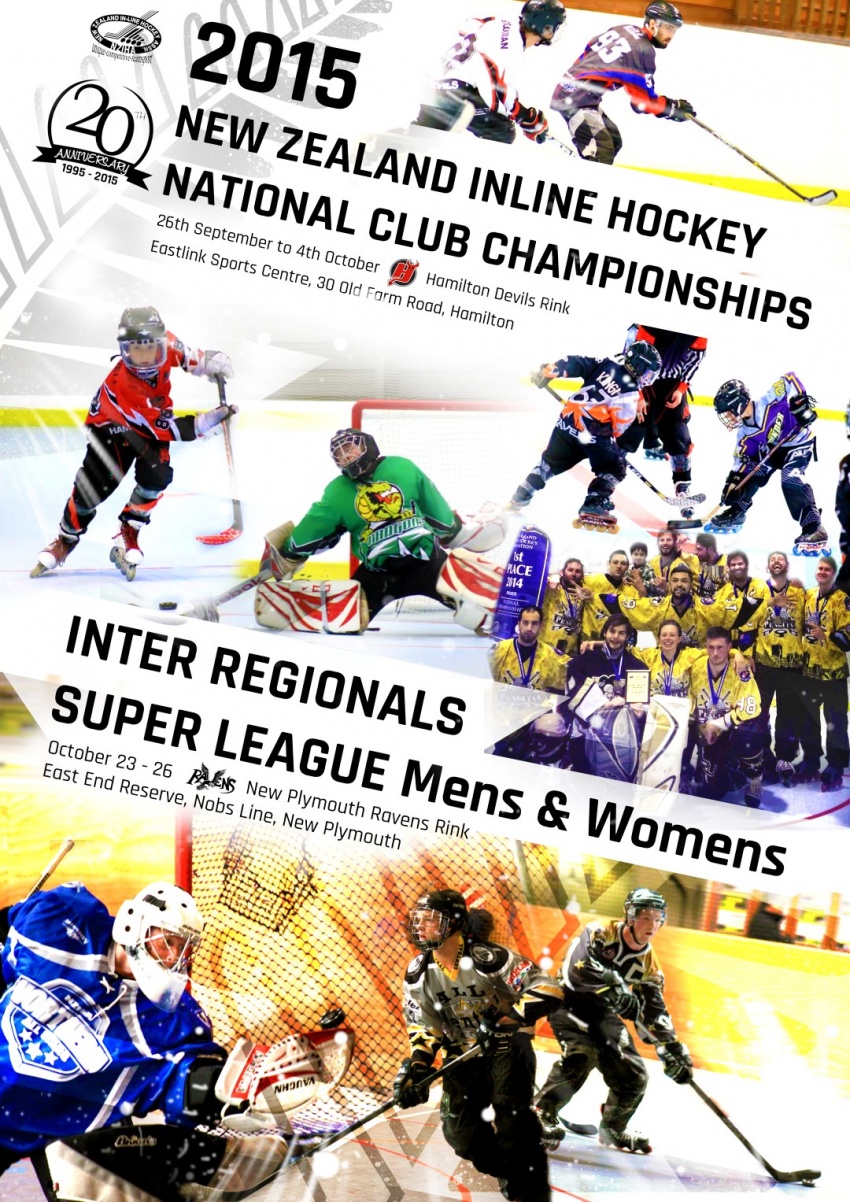 Click on an image to enlarge: