Published 5 Oct 2015 by NZIHA Operations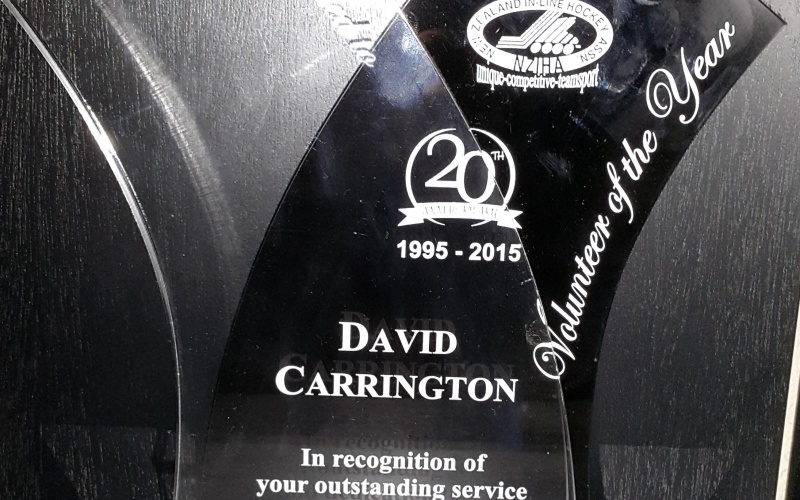 The 2015 National Championships have come to an end but many highlights were experienced during the event this year. The first section saw the Under 12, Under 14, Under 19, Senior and Junior Women compete in a series of games leading to finals. The second section covered the Under 10, Under 16, Senior Women and Premier grades
The results were recorded via the nzinline hockeysyte web page with player and goalie stats being included this year. A lot of time was spent on the input and I thank Karen Fuller, Jesse Bovey and Erin Rose for their assistance with this.Most Valuable Player and Goalie awards replaced the skills competition this year as a trial, with presentations based on a combination of statistics and observations during the games.
The results were:
Under 10: Devils(1), Thunder (2), Panthers (3), Ravens (4)
Under 12: Panthers (1), Ravens (2), Devils (3), Renegades (4)
Under 14: Panthers (1), Penguins (2), Ravens (3), Devils (4)
Under 16: Panthers (1), Devils (2), Ravens (3), Renegades (4)
Under 19: Devils (1), Panthers (2), Penguins (3), Ravens (4)
Junior Women: Devils (1), Penguins (2), Ravens (3), Miners (4)
Senior Women: Panthers (1), Devils (2), Renegades (3) Penguins(4)
Senior: Whalers (1), Panthers (2), Mustangs (3), Devils (4)
Premier: Penguins (1), Sabres (2), Renegades (3), Panthers (4)
The NZIHA introduced video streaming this year for seven of the final games. This proved to be a huge success with games being watched by those unable to attend nationals. Commentary was provided by Andrew Isbister, Nick Robertson and Brendon Waterhouse, our thanks for their assistance. Games will also be loaded to Youtube and available for purchase. Link here to archive
The New Zealand Inline Hockey Association celebrated their 20th Anniversary in 2015 with the introduction of the Volunteer of the Year Award and Distinguished Service Awards. For 2015 these were presented to members who have over the past 20 years shown dedication, commitment and spent many hours volunteering their time to ensure inline hockey developed into a sport for all ages. Commitment shown to coaching, managing, on and off floor officiating, administration, development of facilities and school league activity are some of the many activities undertaken by our volunteers recognised this year.
The 2015 Volunteer of the Year Award went to David Carrington (New Plymouth Ravens).
The Distinguished Service Awards were presented to; Wayne & Julie Scott, Jessi Scott, Derek Mclean, Wendy McLean, Julia Craig, Jenny Henry, Claire Bruin, Shane Clark, Clyde Jackson, Willy Harvey, Alan Henderson, Alethea Stove.
Our sincerest thanks to the volunteers who helped throughout the event, Claire Bruin, Jenny Henry, Pete Shields, Wendy McLean who shared the operational aspects of the event and our referees who provided officiating for all 143 games.
Click on an image to enlarge: