Published 11 Oct 2017 by IHNZ Operations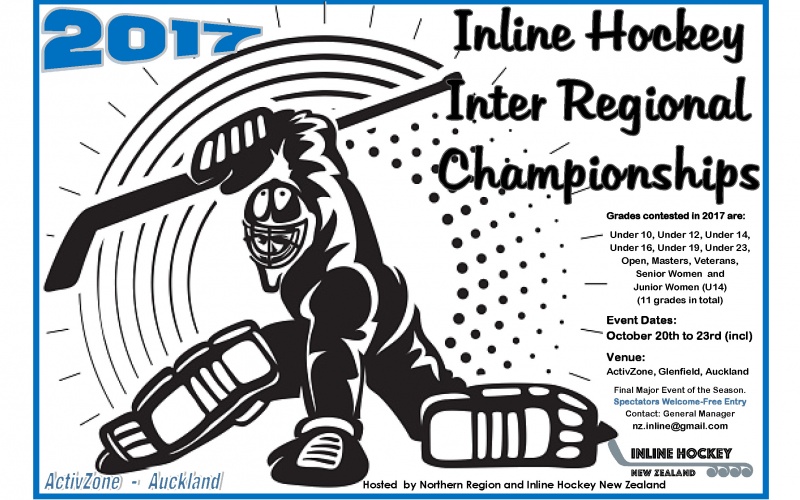 IHNZ and the Norther Regional Inline Hockey Committee will host the IR Championship providing another long weekend of hockey to finish off the season.
For those attending and able to volunteer themselves to the various roles required to ensure a smooth running event, please contact and advise your availability.
The weekend schedule has been released and can be downloaded here.
Click on an image to enlarge: