Published 23 Apr 2017 by IHNZ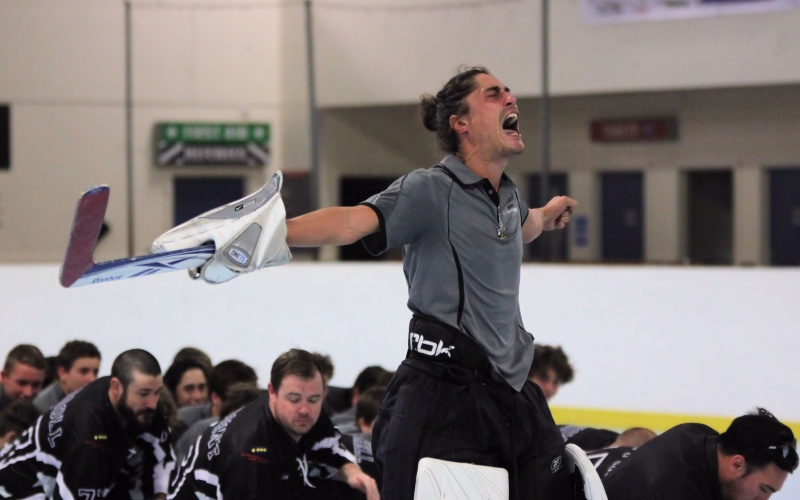 The Trans-Tasman Oceania Inline Hockey Championships have drawn to a close with Australia taking home the trophy after a week of very close and exciting competition.
Congratulations to all athletes for giving their best throughout the event  and providing a showcase for the sport all spectators and supporters will remember.
IHNZ  thank Alethea Stove and Claire Bruin for their help with administering the event once underway, Shona Dowman and her team of scorebench officials documenting each game and  Nick Barakat for operating the sound during the athlete opening and close.
IHNZ appreciate and thank the  panel of referees who made themselves available, Kane Taylor who unfortunately broke his arm during the opening minutes of Game 1, Dave Roberts and Daniel Ducommon from Australia along side New Zealand referees Michelle Wood and Brett Turia who stepped in at last minute to take over in Kane's place. Dylan Radford also made an appearance after returning from his referee duties in Moe, Australia. 
On the New Zealand side - thanks to all out team coaches, managers and supervisors at the "Dio" hostel and special mention to Karen Fuller for taking on the role of "Hostel Manager" during the team group stay. 
To Australia, Dave Roberts, Kim Simeon and your teams and officials, thank you for coming. I am sure you will agree that games were tight and played with skill. At the half way point points were even, but your teams pulled ahead in the last half resulting in a three gold win from a possible 5.
The championship finished with the trophy being presented back to Australia, travelling back across the Tasman on Friday night. 
Thanks to the enormous amount of time from all our volunteers, Gordon Tam, you are amazing, your friendship and willingness to help cannot go without mention.
Our NZ players were fortunate enough to have the privilege of meeting and listening to Rob Waddell over breakfast on Wednesday morning - an inspiring speaker.
The Hon. David Bennett MP, attended the opening ceremony and officially opened the games. IHNZ sincerely thank you for giving your time to our sport.
Ivan Wood (IHNZ Chair), thank you for acting as liaison with the Hamilton Club and hosting the presentations to all athletes. The rink was well received by all teams and everything ran to plan.

We acknowledge the assistance from Ngati Wairere for their official welcome to our visiting teams and bidding them farewell on their homeward journey, completing the event for 2017.
Stand proud, all of you, thank you 

Click on an image to enlarge: