Published 21 Aug 2017 by Operations IHNZ
Helen Murray , Mt Wellington Panthers, member of the New Zealand Senior Women's Inline Hockey team has been announced as the successful nominee to carry the New Zealand flag at the opening ceremony in Nanjing, China on September 2.  
This is a huge honour for Helen, and a great achievement for our sport. 
The Skate New Zealand released their announcement on the eve of the junior team's departure this week.
The FIRS World Roller Games will see 4000 athletes from all over the globe converge in Nanjing to compete is a multiple series of roller sport events including Inline Hockey, Roller Hockey, Speed, Artistic skating amongst others. 
Inline Hockey New Zealand is sending three teams , 18U Junior Women, coached by Hannah Shields, 18U Junior Men, coached by Ivan Wood and Senior Women, coached by Brad Ayers. Krys Beardman has been appointed as Group Manager. There are 60 group members, including athletes, coaches , team officials and supporters attending the event.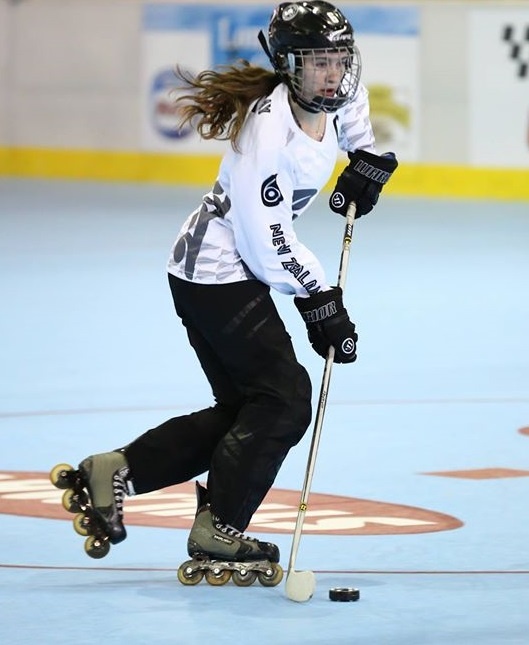 Click on an image to enlarge: